As the aging out of experienced and tenured employees is compounded with the effects of the pandemic, the result is a massive gap within the skilled workforce. While constraints loosen, the workers that are returning to the job market have very different expectations of an attractive and fulfilling work environment.
Hiring for and retaining employees in the logistics industry is enough of a challenge on its own; add in complex workflows, archaic modality, and cumbersome devices, and it becomes virtually impossible to occupy even the most basic positions – requiring industry to rapidly adopt new tools to attract workers.
According to Zebra Technologies' recent Global Warehousing Vision Study, 92% of associates surveyed agree technology advancement will make the warehouse environment more appealing to workers, and 83% expect the business software applications and hardware devices their employer provides to be as easy to use as their personal smartphones.
Six15's plug-and-play ST1 vision picking provides a modern user experience familiar to this generation of employees, with an ROI to the business in months.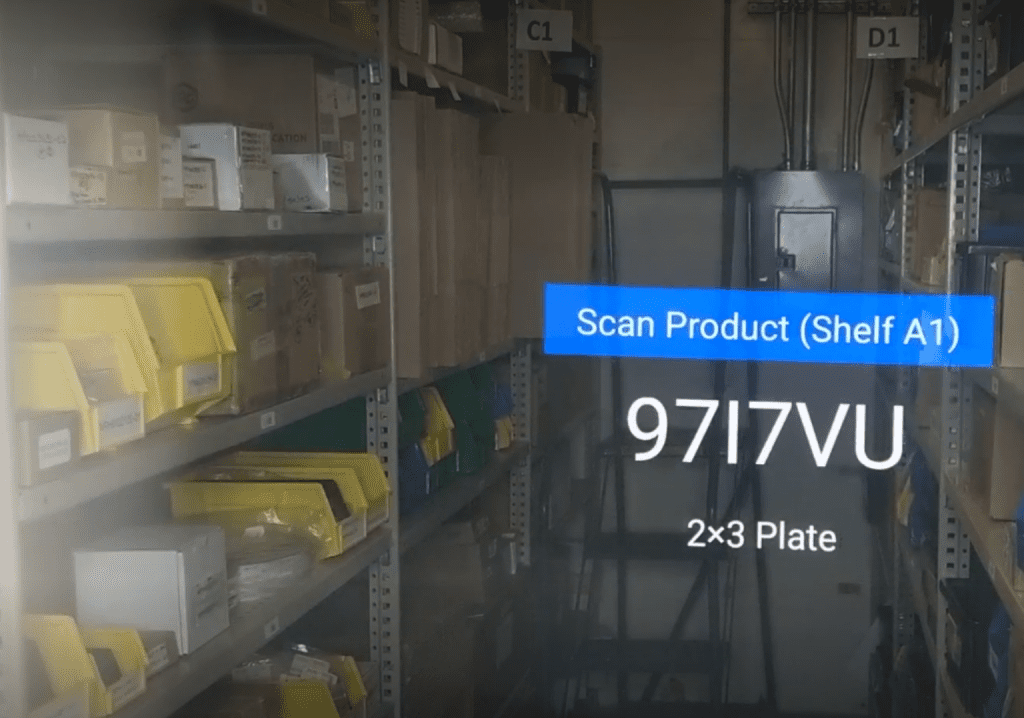 Six15's ST1 transforms handheld TE into hands-free vision picking within days. Legacy handheld devices display text heavy information, requiring wasted motions and remember-and-recall – resulting in hours of lost productivity. The ST1 is a USB connected head-up display that can upgrade virtually any handheld device to Vision Picking. By displaying a simple and familiar interface, train-up time is reduced by 90%; with persistent display of relevant information in the user's field of view, cognitive load is virtually eliminated and pick rates will improve by 15-25%. According to Intelligent CIO's May 2022 interview with Percy Stocker, EVP, AR, Americas, TeamViewer, companies such as DHL and Coca-Cola have achieved accuracy rates of 99.9% since adopting the new modality.
However, adapting new technologies in capacity constrained operations is always a challenge. The length of time it takes to select, test, verify, migrate, provision, and train, causes deficits in productivity which are progressively becoming harder to justify.  And yet, the need for modernization persists.  Lockdowns and restrictions have caused a drastic increase in e-commerce, forcing the logistics industry to keep up.  This need for speed calls for rapid contemporization. What was once considered "nice to have" is now a necessity.
Six15's plug-and-play vision picking works seamlessly with the Ivanti Velocity platform allowing for real time integration into existing operations in mere days, without interrupting the current workflow.