Increased Situational Awareness
Our team, through military training and active deployment, has a clear appreciation for the ability of tactically applied technology to provide crucial outcomes. It can be challenging for troops to quickly and effectively synthesize and act on military intelligence, particularly in theaters where the situation on the ground is in constant change.
Our products developed for the defense sector solve the problem of delivering complex information between units on the battlefield. By providing precise data, filtering information, and simplifying it in a user-friendly interface to the persons that take action, our HUDs clear "the Fog of War" and offer increased situational awareness.
Increased Situational Awareness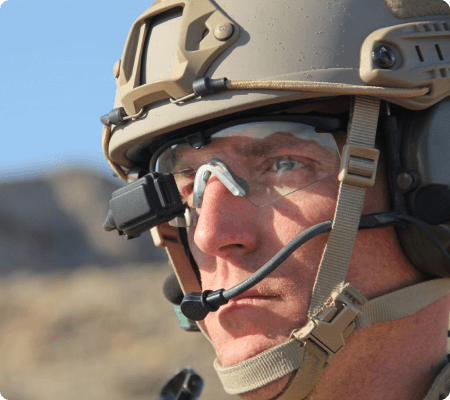 Improved Safety and Security
Six15 HUDs connect remote decision makers with ground troops and provide them with real-time data, enabling soldiers to perform their mission tasks more accurately, ensuring a safer and more secure outcome.
Our devices allow troops to swiftly adapt to a dynamic, constantly changing battlefield, enhancing critical decision-making processes. They can also be used for security, surveillance, and covert operations and improve the success of high-dollar, risky operations and the physical safety of crucial operators.
Improved Safety and Security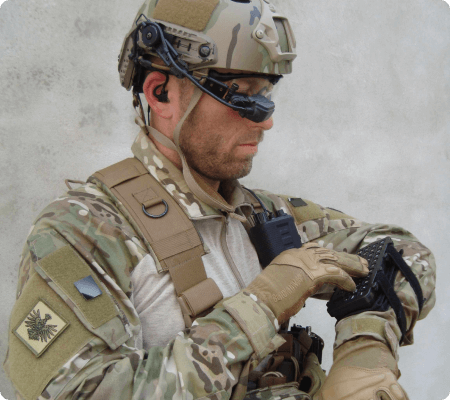 Proven Every Time
Six15 was founded to make a difference in the lives of people performing critical tasks in the most demanding of environments. Our solutions have been proven countless times.
Tens of thousands of our HUDs have been deployed in Special Operations, impacting crucial outcomes on the battlefield. The ultimate goal of our AR solution is to help protect lives, enhance performance, and improve safety – no matter the mission.
Proven Every Time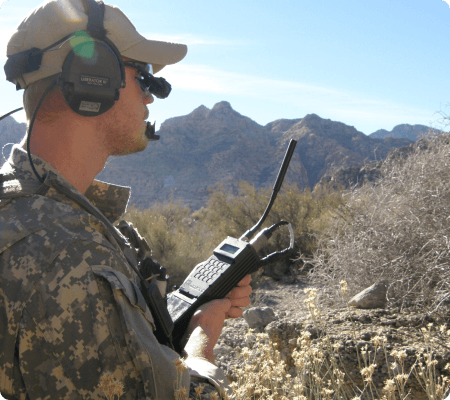 Enhance decision-making processes for safer outcomes

Provide troops with precise real-time data in their field of view. Allow faster and more accurate information flows between units for safer outcomes.

Designed for non-standard environments

Devices designed to work in the most demanding of non-standard environments. Allow troops to act quickly on military intelligence in constantly changing battlefields.

Little to no training is required

Simple controls allow users to optimize their devices according to their situation. Quickly adjust to any environmental conditions with little to no training required.