Rugged Mobile Monitor (RMM)
The Rugged Mobile Monitor (RMM) is a wearable, low SWaP direct view display for non-standard environments. The device augments the Six15 product line as a complement to the Tac-Eye 2.0 for Users that prefer a traditional display over a light secure head mounted display (HMD). Its high-brightness 5" display provides imagery from composite sensor feeds.
Mounted locally or inbound from remote sources, common sensor sources include unmanned vehicles and perimeter security systems. Simple controls allow the operator to quickly adjust the display to accommodate environmental conditions with little to no training. The RMM can be mounted to a Juggernaut chest plate, MOLLE/PALS systems, or Velcro.
Rugged Mobile Monitor (RMM)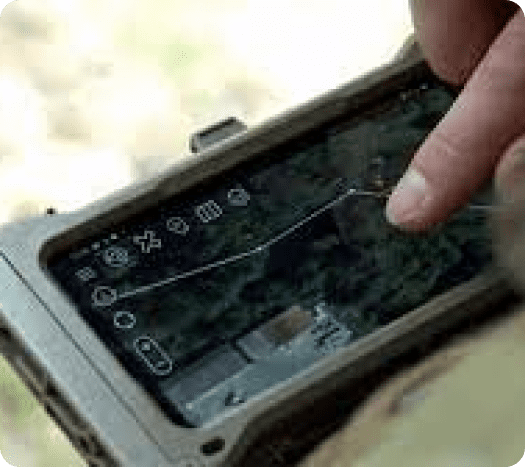 Display Type

TFT LCD 640 x 480 Pixels

Brightness

500 cd/m²

Contrast Ratio

600:1

Size (W x H x D)

6.6" x 4.3" x 1"

Weight

357g

Video Inputs

NTSC, RS-170, PAL

Power Input

5V ± 10 %

Power Consumption

2.5 W

Environmental Standard

MIL-STD-810G
Download the Rugged Mobile Monitor Data Sheet