Plug-and-Play Vision Picking with
Background
Founded in defense and with success in the design and manufacturing of head-up displays (HUD's), Six15's product line is driven by solving the most critical issues for front-line workers; durability, longevity, and safety; while providing ease of integration and rapid deployment.
With the shift of the front-line worker from the field to the warehouse, the same requirements are true within enterprise; an industry facing increased rates of turnover, higher demand, and insurmountable supply chain issues.
Today
To meet these challenges, 3PL's are under immense pressure to expedite throughput, while maintaining order accuracy. However, traditional methods of order picking with handheld devices require wasted motions, costing hours in lost productivity. Order pickers must continuously refer back to handheld devices, in order to remember-recall text heavy information. Vision picking mitigates this by persistently presenting relevant information in the user's field of view; eliminating cognitive load.
Hands free vision picking improves pick rates by 15-25%, and reduces train-up time by 90%; allowing for increased order accuracy, and higher employee satisfaction.
Companies such as DHL and S.P. Richards have introduced head-up displays into multiple workflows with significant success.
Despite the gains, the challenge with vision picking is the amount of time and effort that is required for implementation. Upgrades to hardware and software can take months and sometimes, years. This interruption to operations can be staggering, which can lead to a significant loss of revenue.
What is there were a vision picking solution that could seamlessly integrate with existing warehouse infrastructure all in a matter of days?
The ST1 head-up display is exactly that; the only augmented reality (AR) display purpose-built for industrial environments, seamless integration, and long availability – all with the possibility of ROI within months, not years.
Plug-and-Play
Using the Ivanti Velocity platform, Six15 has developed a plug-and-play approach to vision picking that integrates with Velocity Terminal Emulation and Velocity Browser.
Integrating ST1 vision picking takes mere days and can be accomplished remotely, enabling pick operations to run at maximum productivity in a matter of hours from deployment.
"The Ivanti Velocity platform makes integrating the ST1 HUD a breeze. Now, any WMS can be modernized, and offer plug-and-play productivity gains with vision picking in a matter of days."
says Greg Berger, System Engineer Manager for Ivanti.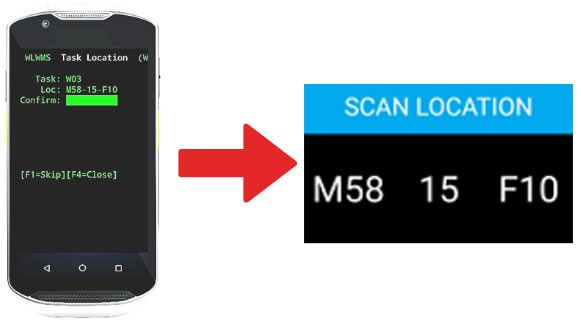 Watch The Integration Video
How it Works
ST1 vision picking works by extracting and then displaying only the actionable information the the picker's field of view.
"What's great about Velocity, is its logging and screen capture mode. This takes days off the integration process from an engineering standpoint. There's no need to sift through unnecessary files and workflows to find the information we need to HUD-enable your project"
says Paul Repka, Six15's lead software engineer.
Moving an order picker through a typical shift with logging enabled on the Ivanti Velocity Terminal Emulator will capture the necessary data needed for Six15 to HUD-enable pick operations. No need to interrupt a workday to collect information, map a workflow, or inventory product. Operations continue as usual.
Next Steps
Sending Six15 log files and the coinciding Velocity project is the only thing standing in the way of 15-25% higher pick rates.
Within a matter of days, Six15 will deliver the relevant files and the updated Velocity Project, now HUD-enabled and ready for use in real-time with the ST1 heads-up display.
When asked for his opinion on what the biggest lift for the customer would be, Paul replied,
"Sharing the log files and proper access to their Velocity project. Some customers may not be comfortable sharing their full project, and that's ok. We can still HUD-enable a partial project… What's great about integrating with Velocity, is that we're not touching their back-end systems at all. We're simply projecting what yopuo would typically see on the handheld, up to the HUD."
Deploy
Once the HUD-enabled project files are returned, simply import and deploy the project onto existing hardware.
Plug in the ST1 HUD, and welcome increased productivity, improved accuracy, reduced train-up time, and rapid ROI.
Plug-and-play in 5 Easy Steps
Step 1
While performing pick workflow with handheld device, capture Log file on the Velocity Client App.
Step 2
Transfer the captured Log file (.log) from the host device to a Windows PC.
Step 3
Send the Velocity Project (.zip) and the Log file to Six15.
Step 4
Six15 will HUD-Enable Velocity Project and return necessary files to Systems Integrator.
Step 5
Import Six15 modifications into existing Velocity Console project and deploy. Download Six15 ST1 Service APK to handled devices and start device.
ST1 Now Displaying Picking Instructions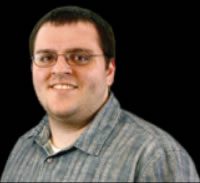 Meet the Six15 Team
Paul Repka – Lead Software Engineer
Paul graduated from RIT in 2015 with a degree in Computer Engineering and joined the Six15 team in 2020. Paul enjoys graphics programming, exploring the cosmos with his telescope, and hanging with his orange tabby cat, Felix.