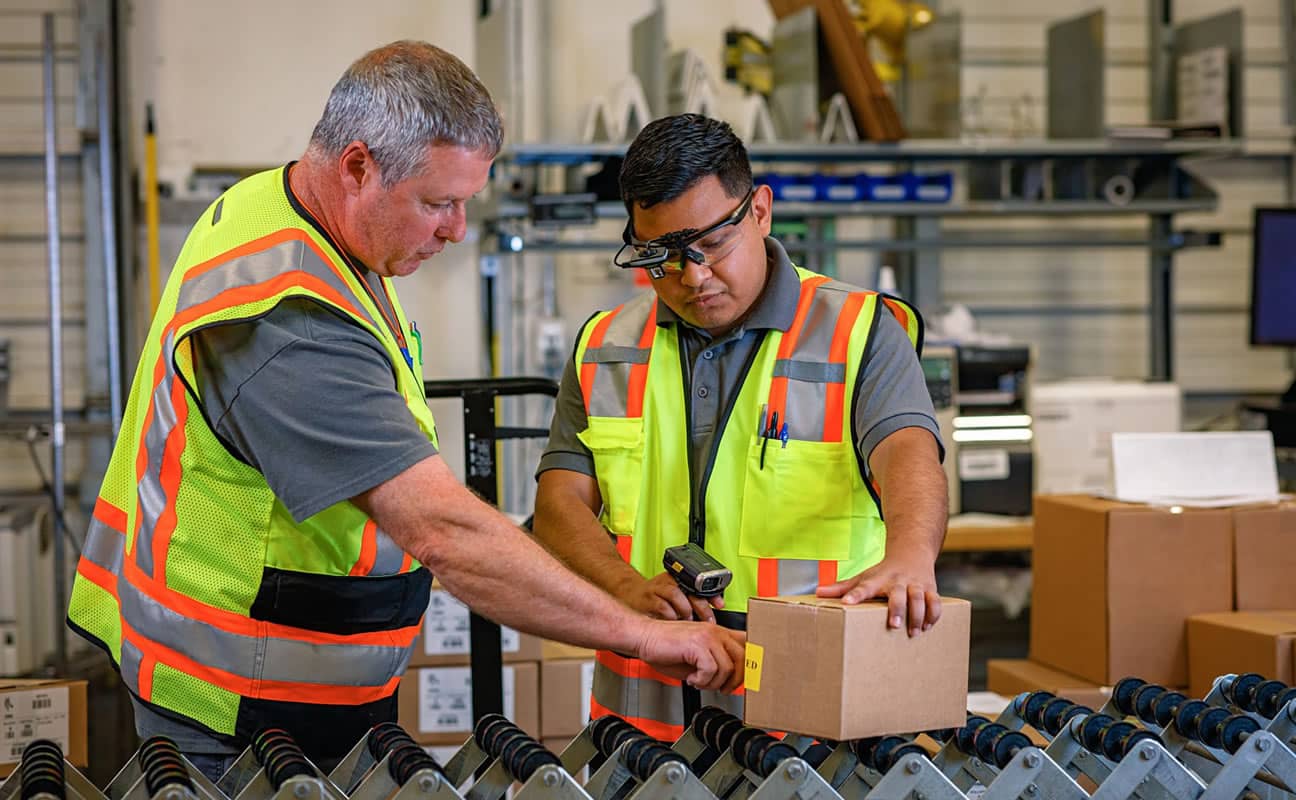 Plug-and-play with Ivanti Wavelink's Velocity platform, Six15 Technologies ST1 head-up display provides 15-25% improved pick rates, reduces onboarding by 90%, with ROI in months.
It is often the case with innovation that the return on investment is unpredictable or too long to justify an investment. In a recent study by MHI and Deloitte, "Supply Chain Disruption Fuels Investments in Technology," supply chain industry leaders identify the lack of a clear business case as the number one barrier to adopting innovations.
Across all eleven innovative technologies the study examined, the responses were the same.
Industry leaders are looking for solutions that deliver immediate benefit to the business, are easy to verify and are simple to deploy — without replacing entire infrastructures and workflows.
For over 30 years, Ivanti Wavelink has provided customers with precisely that: a way to leverage existing infrastructure to drive operational gains, first with terminal emulation, then with web and voice technologies designed to support mobile workers.
Now, Ivanti Wavelink is doing the same with our latest platform – Velocity – providing a seamless way to connect the next generation of innovative peripherals and solutions to existing infrastructure.
WHAT IS IVANTI VELOCITY?
Ivanti Velocity is the industrial browser at the center of Ivanti's mobility enterprise application platform. Velocity supports Windows, Android and iOS operating systems. Over 35 mobile device manufacturers have validated the platform on more than 150 different devices.
Ivanti Velocity builds on 30 years of mobile development history, providing best-in-class telnet and web application rendering and a feature-rich solution of unique capabilities explicitly designed to address the varying business needs of front-line and mobile workers.
VELOCITY'S UNIQUE CAPABILITIES
These unique capabilities were created to increase user productivity by reducing or eliminating time-consuming distractions and data entry errors.
PRESERVING EXISTING ENTERPRISE SYSTEMS
Velocity interfaces with your existing host and web-based applications. Add mobility without changing your WMS, ERP or other enterprise applications, extending the life and value of these powerful business systems.
DEPLOYING ACROSS DEVICES AND OS
Running Windows 10 on a forklift-mounted tablet? No problem! With Velocity, your apps can be deployed across different devices, optimized to fit different device screens and keyboard configurations. The same applications will run across Android, Windows 10 and iOS devices.
RUNNING MULTIPLE SESSIONS
You can run multiple sessions in Velocity with a single tap. Workers multitask, and so can your mobile app. You can even multitask between TE and web sessions.
KIOSK MODE
Unlike consumers, mobile workers require dedicated tools to perform their jobs. Unfiltered access to internet sites, games and other distractions reduces productivity and increases error rates, so Velocity supports a locked-down kiosk mode.
In kiosk mode, the mobile application consumes the entire display window and prevents users from entering alternate URLs or accessing restricted device-level applications such as games and settings.
ADDRESS BAR CONTROL
Velocity can hide the address bar to provide more application display area.
TASKBAR CONTROL
You can hide applications from the taskbar or add other frequently used applications.
CUSTOM KEYBOARDS
Consumer browsers offer very little when it comes to keyboard data entry. With Velocity, you can design your keyboard layouts to fit mobile workers. These keyboards can also be unique for each page if desired.
Need larger keys for gloved workers? Does your application require special function keys, or do some fields require a small set of alternatives? No matter what your keyboard needs, Velocity makes it possible.
WORKFLOW MODIFICATIONS
Making even minor changes to your enterprise applications can be risky and time-consuming, but it's often necessary to continue to improve productivity and reduce supply chain errors.
With Velocity, you can make mobile device-level changes to any workflow without enterprise application modifications, so that you can quickly improve workflows with little to no risk.
BARCODE READER CONTROL
Velocity has supported barcode readers from the beginning. Whether your mobile device has an integrated scanner, imager or camera, Velocity allows you to exercise these devices at the l hardware level.
You can improve barcode performance and reduce errors by turning on only the required symbology at the prompt level. You can also require UPC barcodes to be scanned for item numbers and Code I 2 of 5 for locations, reducing the likelihood of missed reads or scanning the wrong barcode.
DATA PARSING
Do your part numbers include additional information? Do you use lot numbers or serial numbers? The barcodes we use often contain more information than we need.
Velocity resolves this common problem by allowing you to parse or format scan- and keyboard-entered data before submitting it to the server, so there's no need to make host application changes or build custom mobile applications.
HOW WEARABLE COMPUTING ENHANCES PRODUCTIVITY
Mobile computing is a journey; with each technological advancement, opportunities are created to enhance mobile worker productivity and accuracy. One such opportunity is in wearable computing, a subset of mobile computing.
Adding the latest wearable peripherals to existing enterprise applications is what Velocity is all about.
Imagine the time savings from not having to look away from the task at hand to be instructed on the following action.
One example of adding wearable peripherals to existing infrastructure is how Six15's ST1 head-up display (HUD) uses the Ivanti platform for plug-and-play vision picking. Together, Velocity and Six15 drive a 15-25% increase in pick rates, 90% faster onboarding of new employees and greater employee satisfaction – all with an ROI in months.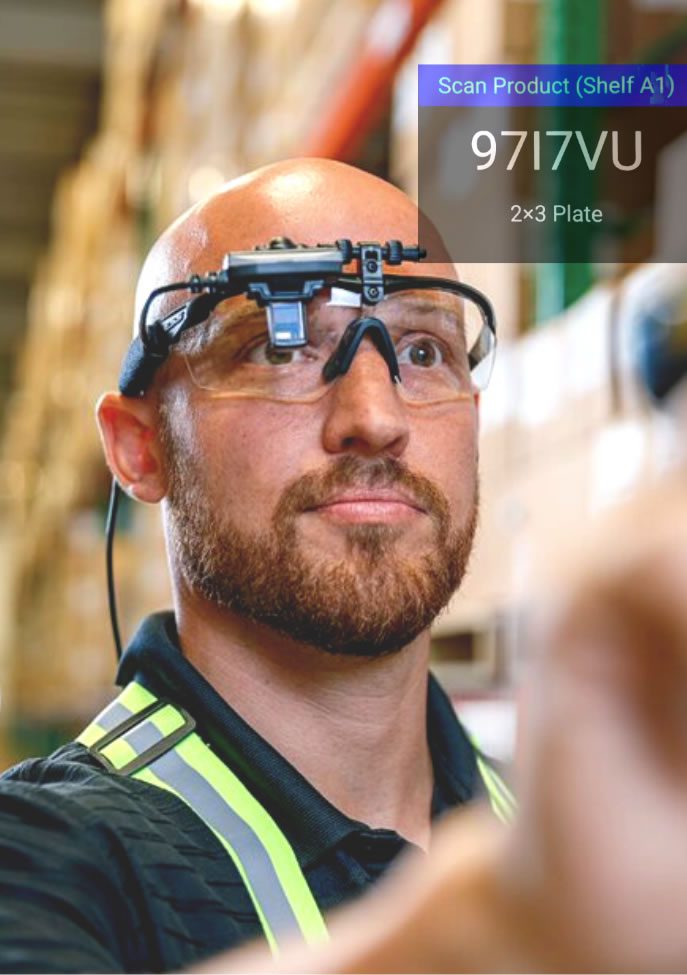 Plug and play with Six15's ST1 head-up display and Ivanti Velocity
Six15 makes industrial peripheral HUDs for mobile computers by Zebra, Unitech, Lexicon, Honeywell, Samsung, Panasonic and others. Any customer using Velocity can add vision picking to their existing operation in a few days and see step gains almost instantly.
To set up vision picking, all you need is the log file from the Velocity app or the Velocity console project file and a brief description of the workflow. Based on the workflow, you can display relevant screens in the HUD, so that essential information appears in the worker's field of view.
View from Six15's ST1 head-up display running on Ivanti Velocity
The elegance of the Ivanti approach guarantees that the underlying data is secure, leaving the business process untouched.
A COST-EFFECTIVE SOLUTION TO ACHIEVE YOUR ROI GOALS
With over 12 million Ivanti Velocity users worldwide, chances are high that you are already using Velocity or a prior iteration – making integrating wearable technologies easy.
Combine the Six15 HUD with Ivanti Velocity to achieve your expected ROI in weeks. Six15's proven integration and deployment method does in one to two weeks what historically took several months.
Whether your business manages the flow of goods, creates hands-free mobile workflows or improves existing business processes, wearable technologies are a cost-effective way to improve mobile worker productivity and increase bottom-line profits, helping you gain a quick return on your investment.